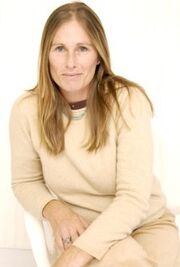 Tamra Davis is a director on Grey's Anatomy.
You're the Worst (2017)
Dice (2017)
Daytime Divas (2017)
Star (2017)
Santa Clarita Diet (2017)
Dirk Gently's Holistic Detective Agency (2016)
Mary + Jane (2016)
Still the King (2016)
Younger (2015-2016)
Hit the Floor (2013-2016)
Crazy Ex-Girlfriend (2015)
Odd Mom Out (2015)
Single Ladies (2011-2014)
Sons of Tucson (2010)
Jean-Michel Basquiat: The Radiant Child (2010)
The Ex List (2008)
Grey's Anatomy (2007)
Ugly Betty (2007)
Men in Trees (2006)
Love Monkey (2006)
Everybody Hates Chris (2006)
A Conversation with Basquiat (2006)
My Name Is Earl (2005)
Corporate Ghost (2004)
Keep Your Eyes Open (2002)
Crossroads (2002)
Beastie Boys: Video Anthology (2000)
Skipped Parts (2000)
Depeche Mode: The Videos 86>98 (1999)
Half Baked (1998)
Best Men (1997)
Billy Madison (1995)
No Alternative Girls (1994)
CB4 (1993)
Guncrazy (1992)
Bangles Greatest Hits (1990)
Directed Episodes
Edit
Grey's Anatomy
Edit
Season 3
External Links
Edit
Ad blocker interference detected!
Wikia is a free-to-use site that makes money from advertising. We have a modified experience for viewers using ad blockers

Wikia is not accessible if you've made further modifications. Remove the custom ad blocker rule(s) and the page will load as expected.