Take the Lead
Talk

0
1,423pages on
this wiki
Take the Lead
Season 8, episode 3
The fifth year residents watching the OR board.
Episode Information
Airdate

29 September, 2011

Written by
Directed by
Episode Guide
Previous
Next
.
"You work, you study, you prepare. Months and years leading to one day. The day when you step up. On that day, you have to be ready for anything. But there's one thing you can never quite prepare for. The day when you step down. Sometimes, it happens in an instant. We step up. We become a leader. We see a path forward. We see a path, and we take it. Even when we have no idea where we are going."
Take the Lead is the third episode of the eighth season and the 151st overall episode of Grey's Anatomy.
Short Summary
Edit
The Chief makes a career-changing decision that shocks Seattle Grace Hospital; Cristina and Owen try to find normalcy in their relationship; April continues to struggle in her new role; and the 5th year residents are given their first solo surgeries, only to find out that even the most routine procedures aren't always easy.
Full Summary
Edit
Episode in detail.
Main Cast
Edit
Co-Starring
Edit
Medical Notes
Edit
| Song | Performer | Scene |
| --- | --- | --- |
| "Don't Stop (Color on The Walls)" | Foster The People | |
| "Each Other Brother" | Mozella feat. Tim Myers | |
| "Lost and Found" | Katie Herzig | |
| "Nothing But Time" | Opus Orange | |
| "Rain (Setting Out in The Leaf Boat)" | The Innocence Mission | |
Notes and Trivia
Edit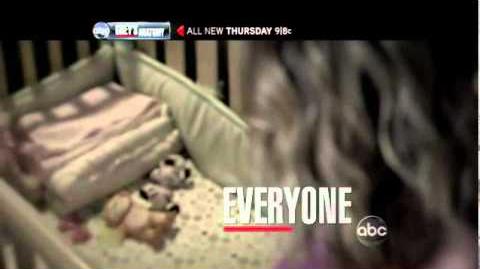 The episode's title originated from the song Take the Lead, originally sung by Bone Thugs-N-Harmony.
This episode scored 10.20 million viewers.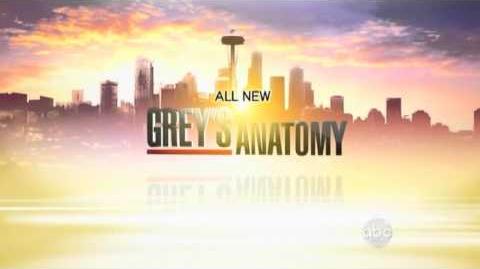 Episode Stills
Edit
---
(Owen, the new Chief, runs up to Bailey, who's about to leave the hospital.)
Owen: Dr. Bailey! Hold up please! I learned in the army that a leader is only as good as the people around him. Now, you are one of the best people on this team and I just wanna make sure that I have you on my side.
Bailey: Have I done something wrong?
Owen: No.
Bailey: Is there something in my job performance that prompts you to ask me this?
Owen: Not... No.
Bailey: Or do you just need me to like you?
Owen: It's not that!
Bailey: Are you sure?
Owen (He is astonished and doesn't know what to say anymore.): Carry on, Dr. Bailey.
---
---
---
Meredith: (to Derek) So, we just don't work together.
Derek: So what are you saying?
Meredith: I'm off your service. That's my consequence. If we wanna stay together, with or without Zola, we just won't work together.
---
---