This article is a stub.
Please help the wiki by expanding it.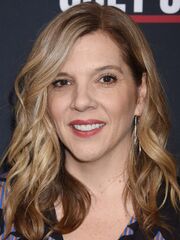 Krista Vernoff is credited with the introduction of the catchphrase, seriously into the dialogue of Grey's Anatomy episodes. Series creator Shonda Rhimes says that Vernoff used it frequently in the writer's room, and "said correctly, it can convey sarcasm, dismay, disbelief, a sense of moral and ethical superiority, and gentle chastising punishment, all at once."
Ad blocker interference detected!
Wikia is a free-to-use site that makes money from advertising. We have a modified experience for viewers using ad blockers

Wikia is not accessible if you've made further modifications. Remove the custom ad blocker rule(s) and the page will load as expected.