Second Choices is the twentieth episode of the third season and the 51st overall episode of Private Practice.
Short Summary
Edit
After her open-ended escape to Costa Rica, Violet has finally returned home and to the practice. Everyone treads a little lightly around her, especially Pete and Addison who have mixed feelings about Violet's desire to reconnect with Lucas. Meanwhile, Amelia butts into Sam's personal life, pointing out that he can mend hearts in the OR but can't seem to do that for himself; and Sheldon encourages Charlotte to reconcile with Cooper, while Cooper deals with a young patient who eats everything in sight.
Full Summary
Edit
Episode in detail.
Main Cast
Edit
Also Starring
Edit
Guest Stars
Edit
Co-Starring
Edit
Medical Notes
Edit
Treatment:

Fiber
Talk therapy
Vitamins
Charcol
Oliver, 10, came to the practice. His parents made him wear a hockey mask because he eats everything in sight, even non-food items, when he doesn't wear it. Cooper asked Sheldon about pica in children and asked him to talk to Oliver. He did and then Oliver went home and ate some dirt. Oliver later came into the hospital and had to have his stomach pumped. He had eaten some moldy lawn furniture. It was then that Cooper discovered that Oliver's mother also had pica and hadn't told him.
Carl had passed out on the toilet and hit his head. Addison referred him to Amelia to get examined. He said he sometimes gets dizzy. His tests revealed that there might be a problem with his heart. Sam reviewed his cardiac CTs and said he had a blockage. Sam suggested he put in a stent, but Addison suggested treated it with oral medication instead so he could be discharged from the Army. He instead had the surgery. In surgery, Sam made a call that would take Carl permanently out of the Army. Carl was stable after the surgery.
Lucia was pregnant and seeing Addison for prenatal care.
Kelly, like her son, also had pica.
| Song | Performer | Scene |
| --- | --- | --- |
| "And the Birds Sing" | Tyrone Wells | |
| "There's No Way" | Sam Bisbee | |
| "Silver Lining" | Oh Ruin! | |
| "Getting By" | Robotanists | |
Notes and Trivia
Edit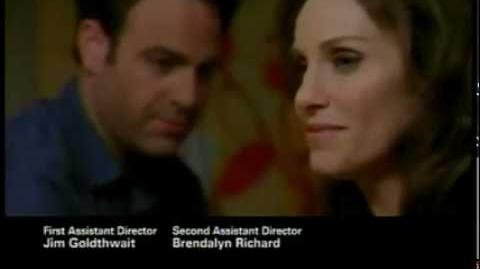 This episode scored 7.49 million viewers.
This episode aired in a special time slot at 9 PM, while the rest of the season aired at 10 PM.
Episode Stills
Edit
| | |
| --- | --- |
| | A complete overview of this episode's crew can be found here. |
Ad blocker interference detected!
Wikia is a free-to-use site that makes money from advertising. We have a modified experience for viewers using ad blockers

Wikia is not accessible if you've made further modifications. Remove the custom ad blocker rule(s) and the page will load as expected.