Oceanside Wellness Center
Talk

0
1,005pages on
this wiki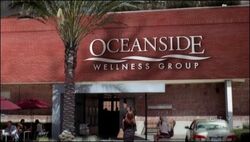 The Oceanside Wellness Center is a private practice located in Los Angeles, California. It was founded by Dr. Naomi Bennett and Dr. Sam Bennett and is nine years old. It's rival practice is the Pacific Wellcare Center, which is located on the fourth floor of the same building as the Oceanside Wellness Center, which opened in Know When to Fold.
Oceanside Wellness also has a lab on another floor which they use to conduct medical tests, as well a smaller lab inside in the center, where Naomi will fertilise eggs for patients. Combined with (at least three) exam rooms and (at least two) birthing suites, the center and its staff are able to follow families from conception to birth and through life.
The Center is also equipped for basic medical emergencies, with a crash cart (including defibrillator), medications (including narcotics) and ambulances being 20 minutes away in traffic in the event of an emergency.
At Oceanside, it is about practising small-town medicine and it is about connecting, not the surgeries. They are lucky to receive one patient a day each.
Main Staff
Edit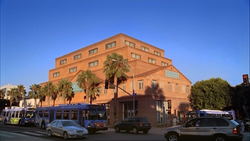 Former Staff
Edit
In Season 1, Naomi owned 55% of the practice. Then, when Naomi went to Pacific Wellcare, the other doctors put $50 000 into the practice and bought out Naomi.
See also
Edit