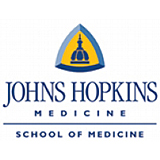 A medical school is an educational institution — or part of such an institution — that teaches medicine to train the next generation of doctors.
In addition to a medical degree program (MD, in some countries MBBS or MBChB), some medical schools offer programs leading to a Master's Degree, Doctor of Philosophy (PhD), or other post-secondary education. Medical schools can also employ medical researchers and operate hospitals or are affiliated with local hospitals.
Medical schools will teach basic medical and clinical sciences to their students in order to prepare them to be doctors. Medical sciences would include human anatomy and physiology, biochemistry, pharmacology and are taught either in lectures or directed teaching of some sort. Clinical sciences would include immunology, neurology, obstetrics and gynecology, internal medicine, family medicine, surgery, psychiatry, genetics, and pathology and are taught through clinical experience in hospital attachments.
Medical Schools Referenced
Edit
Baylor College of Medicine
Notes and Trivia
Edit
Ad blocker interference detected!
Wikia is a free-to-use site that makes money from advertising. We have a modified experience for viewers using ad blockers

Wikia is not accessible if you've made further modifications. Remove the custom ad blocker rule(s) and the page will load as expected.