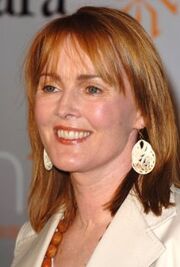 Laura Innes is a director on Grey's Anatomy.
Mercy Street (2017)
How to Get Away with Murder (2014-2016)
The Affair (2015)
Secrets and Lies (2015)
Grey's Anatomy (2012)
Awake (2012)
Prime Suspect (2011)
Brothers & Sisters (2008-2010)
ER (1999-2007)
Journeyman (2007)
Studio 60 on the Sunset Strip (2007)
House (2006)
The West Wing (2000-2006)
Presidio Med (2002)
Directed Episodes
Edit
Grey's Anatomy
Edit
Season 9
External Links
Edit
Ad blocker interference detected!
Wikia is a free-to-use site that makes money from advertising. We have a modified experience for viewers using ad blockers

Wikia is not accessible if you've made further modifications. Remove the custom ad blocker rule(s) and the page will load as expected.