Heart-Shaped Box
Talk

0
1,427pages on
this wiki
Heart-Shaped Box
Season 8, episode 8
Derek and Lexie are surprised when a patient refuses to have surgery because she has to finish writing her book.
Episode Information
Airdate

November 3, 2011

Written by
Directed by
Episode Guide
Previous
Next
.
"Say you're in the O.R. repairing a vena cava, when suddenly, everything goes to hell. So you cut this, suture that and soon that crappy situation is a thing of the past. Too bad you can't meet all of life's challenges with a surgical scalpel. I mean, you could try. But I'm pretty sure that'd be considered assault. It's a little bit horrifying just how quickly everything can fall to crap. Sometimes it takes a huge loss to remind you of what you care about the most. Sometimes you find yourself becoming stronger as a result, wiser, better equipped to deal with the next big disaster that comes along. Sometimes. But not always."
Heart-Shaped Box is the eighth episode of the eighth season and the 156th overall episode of Grey's Anatomy.
Short Summary
Edit
The doctors become nostalgic when George O'Malley's mother, Louise, returns to Seattle Grace for medical help after a botched surgery at a neighboring hospital; the residents are inspired by a medical miracle when they witness a harvested heart that continues to beat outside the body; a new pediatric fellow excites Arizona and makes Alex feel threatened; Jackson lets his suspicions about Mark and Lexie interfere with his work; and Henry and Teddy have their first marital fight when he expresses interest in pursuing medical school.
Full Summary
Edit
Episode in detail.
Main Cast
Edit
Guest Stars
Edit
Co-Starring
Edit
Medical Notes
Edit
Song
Performer
Scene
"Shoot Me"
Miss Li
"Hold On"
Mozella
"How Come You Never Go There"
Feist
"I Can't Get You Off My Mind"
Miss Li
"Where Do I Even Start?"
Morgan Taylor Reid
"Addicted"
Morgan Page feat. Greg Laswell

Callie tells Louise O'Malley she's has a family together with Arizona and shows her pictures of Sofia.
Owen talks to Derek about Derek's plan to operate on inoperable cases.
Alex overhears Polly Preston talking at Joe's.

"Looking For You Again"
Matthew Perryman Jones
Notes and Trivia
Edit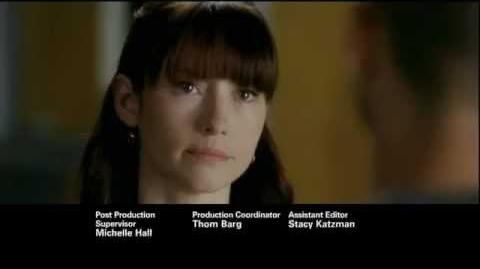 This episode's title originated from the song Heart-Shaped Box, originally sung by Nirvana.
This episode scored 9.52 million viewers.
Episode Stills
Edit
Behind the Scenes
Edit
---
---
---