Home
Talk

36
1,820pages on
this wiki
Welcome to the Grey's Anatomy and Private Practice Wiki!
Countdown to the next episode!
Only April 24 2014 20:00:00 EST until the next episode!
Featured Article
All You Need is Love
Celebrate Valentine's Day with this lovely episode!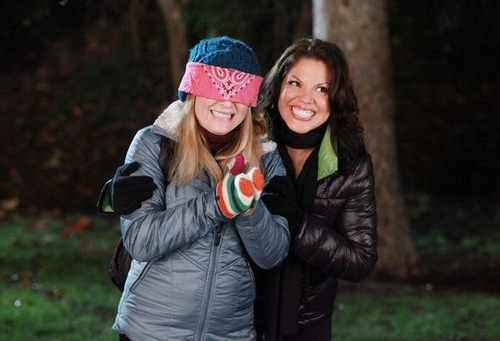 In the spirit of Valentine's Day, Meredith and Derek try to have a night to themselves when Lexie offers to watch Zola; Callie hands babysitting duties over to Mark so that she can surprise Arizona with a romantic evening; and Ben proves to Bailey that he knows her better than she thinks. Meanwhile, the ER fills with romantics, including a 10-year-old girl who has an allergic reaction to chocolates from her valentine and a man who is hit by a car while chasing down his frustrated girlfriend.
Main Cast

Your Opinion!
Results of the Previous Poll
The character you all miss most is Lexie Grey, with 43,6% of the votes!
She is followed by her soulmate Mark Sloan, who is missed most by 26,2% of you all!
The third most missed character is our beloved George O'Malley, with 21,4% of the total 1227 votes!
Current Poll
Which specialty is your favorite?
New to the Wiki?
Please create a login first to keep track of your contributions.
Don't be afraid editing a page. Admins are around to correct possible mistakes.
If you have questions about the wiki or editing, you can ask them to Nerdfightergirl or Tooniee. They'll be happy to help you!
If you have a comment or a question about an article, feel free to bring up on the article's talk page (click on the talk page button next to the edit button at the top of the page). Other users will try to respond as soon as possible.
Please note not to upload strongly edited photos to the articles. Feel free to upload them to your userpage though.
Have fun!
Disclaimer
Please note that this site is not in any way affiliated with ABC or any other persons or organizations responsible for the production of Grey's Anatomy and Private Practice. All trademarks and copyrights belong to their respective owners, and are used here under the terms of Fair Use. All images and videos © copyright of ABC.
Previous Episode
Go It Alone
Season 10, Episode 20
---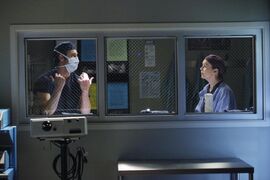 ---
Cristina enlists Meredith to help her prepare an acceptance speech for her possible Harper Avery win and while Owen offers to attend the ceremony with her, she insists on going alone. Meanwhile, Derek feels overwhelmed between his responsibilities at home and at the hospital. April and Jackson come to a disagreement on children and religion, and Callie and Arizona try to reconnect in their marriage.
Next Episode
Change of Heart
Season 10, Episode 21
---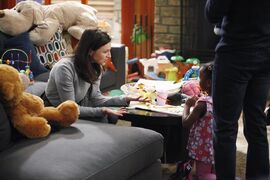 ---
Jackson is given the daunting task of delivering disappointing news to the doctors. Meanwhile, Derek's sister Amelia drops by for a surprise visit, Richard surprises Catherine in Boston and when Bailey gets frustrated by the slow pace of her research, she makes a risky decision.
---
The Wiki on Twitter
Affiliates