Welcome to the Grey's Anatomy Universe Wiki!
Episode Competition
Featured Article
Countdown to the next episode!
Only March 1, 2018 20:00:00 EST until the next episode!
In the meanwhile, you can help out by editing the wiki or letting us know more about your experiences here! Please take the time to do so.
Main Cast


Your Opinion!
Results of the Previous Poll
73% of you always enjoy having Kate Walsh back on our screens as Addison! The second-most loved returning series regular is Kim Raver as Teddy Altman with 15% of the votes.
Current Poll Head to our Episode Competition to cast your vote!
New to the Wiki?
Please create a login first to keep track of your contributions.
Don't be afraid editing a page. Admins are around to correct possible mistakes.
If you have questions about the wiki or editing, you can ask them to Nerdfightergirl or Tooniee. They'll be happy to help you!
If you have a comment or a question about an article, feel free to bring up on the article's talk page (click on the talk page button next to the edit button at the top of the page). Other users will try to respond as soon as possible.
Please note not to upload strongly edited photos to the articles. Feel free to upload them to your userpage though.
Have fun!
Disclaimer
Please note that this site is not in any way affiliated with ABC or any other persons or organizations responsible for the production of Grey's Anatomy and Private Practice. All trademarks and copyrights belong to their respective owners, and are used here under the terms of Fair Use. All images and videos © copyright of ABC.
Previous Episode
Harder, Better, Faster, Stronger
Season 14, Episode 12
---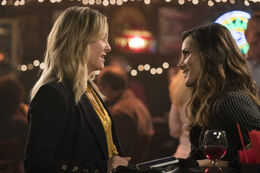 ---
April is in charge of the new Grey Sloan Surgical Innovation Contest, and the doctors are eager to start their projects. Meanwhile, Catherine's old friend has a shocking idea for Catherine and Jackson, and Meredith treats a returning patient who inspires her project.
---
Next Episode
You Really Got a Hold on Me
Season 14, Episode 13
---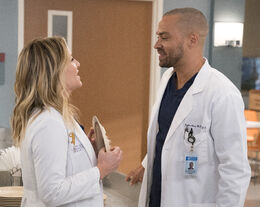 ---
Seattle Firefighters, Ben Warren and Andy Herrera, head to Grey Sloan after rescuing two boys that are injured in a house fire. With one of the boys' lives literally in Andy's hands, her skills are put to the test. Meanwhile, the doctors are hard at work on their projects for the Grey Sloan Surgical Innovation Contest and Amelia brings Tom Koracick in to consult on her and Alex's patient.
---
The Fandom App
Discover our app in the App Store and the Google Play Store!
The Wiki on Twitter
Affiliates
Recent News
Loading RSS data...