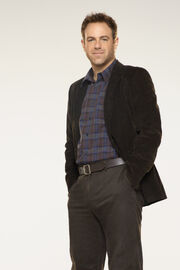 Fellow of the American Academy of Pediatrics, often listed as "FAAP", is a post-nominal title used to indicate that qualified pediatricians are members of the American Academy of Pediatrics, an American professional association of pediatricians founded in 1930 by 35 pediatricians to address pediatric health care standards. It has 60,000 members in primary care and sub-specialist areas.
Pediatricians who maintain their FAAP designation have obtained board certification in pediatrics and made an ongoing commitment to lifelong learning and advocacy for children.
Notable Members
Edit
Notes and Trivia
Edit
This title isn't automatically gained and must be applied for once certified by the American Board of Pediatrics, post-residency.
Because membership to the American Academy of Pediatrics is optional and voluntary, not every pediatrician will have the FAAP title.