Coronary Care Unit
Talk

0
1,450pages on
this wiki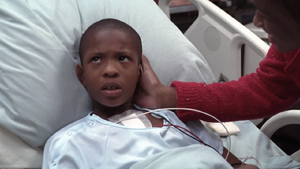 A coronary care unit (also known as a cardiac care unit, but commonly referred to the CCU) is an intensive care unit within a hospital specializing in the care of patients with heart attacks, unstable angina, cardiac dysrhythmia, and (in practice) various other cardiac conditions that require continuous monitoring and treatment, including patients in-transition of receiving organ trasplantation specific to the chest. CCUs are typically staffed by cardiac specialist doctors, such as cardiothoracic surgeons and cardiologists, and nurses.
Seattle Grace Hospital housed a CCU; however, due to the merger with Mercy West Medical Center, and then subsequent name change, the CCU is now part of Grey Sloan Memorial Hospital.
The CCU was also featured within the Mayo Clinic in Rochester, Minnesota.
Notable Cases in the CCU
Edit
While waiting for a heart transplant, Justin Davidson was admitted into the CCU. Dr. Preston Burke, Chief of Cardiothoracic Surgery, and Dr. Cristina Yang, surgical intern, were his doctors. Although a heart was available, Justin initially refused the transplant surgery due to a conflict in his beliefs, but eventually, Dr. Yang convinced him.
Due to failing lung capacity that lead to overworking his heart, Roy Henley was admitted to the CCU after a transplant panel approved Roy to be a recipient for new lungs, mainly from Dr. Cristina Yang's recommendation. While the lungs were in-transit with cardio chief, Ron Henley's condition worsened. He was stabilized due to Dr. Yang's course of treatment, which was approved by cardio fellow, Dr. McQueen.
Notes and Trivia
Edit
It is policy of SGH's CCU that no plant life is allowed.
Mayo Clinic's CCU shares this policy.