Callie and Arizona's House is the house purchased by Callie Torres and Arizona Robbins in season ten.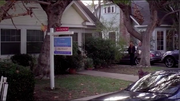 After a talk at April's failed wedding, Callie and Arizona decided to buy a house as a fresh start. Within three weeks, they had found and purchased a house.
Arizona later revealed that she and Callie sold the house. ("Sledgehammer")
Notes and Trivia
Edit
The house used for external shots of their house is located at 830 Melrose Hill Street, Los Angeles, California 90029.
Ad blocker interference detected!
Wikia is a free-to-use site that makes money from advertising. We have a modified experience for viewers using ad blockers

Wikia is not accessible if you've made further modifications. Remove the custom ad blocker rule(s) and the page will load as expected.